Main content starts here, tab to start navigating
Boxed Lunches
Magill's offers boxed lunches and delivers them, too! We offer hot options, as well as a full line-up of cold sandwiches and fresh salads.
Free delivery for orders of 15 or more lunches. Orders must be received 24 hours in advance (however, at times, we are able to accommodate last minute orders so it never hurts to try). If it is the same day, the order must be phoned in.
To order, call 509-547-6448 or email: magillscatering@live.com.
Great for office meetings, conferences, field trips or when you're craving Magill's but don't have time to go out!
Lunches are $15.00 each! For orders of 15 or more, includes delivery within Great Tri-Cities Area. For smaller orders delivery charge is $25. Orders may also picked up. Available Monday - Friday during regular business hours. Weekend orders must be received by Thursday to guarantee availability.*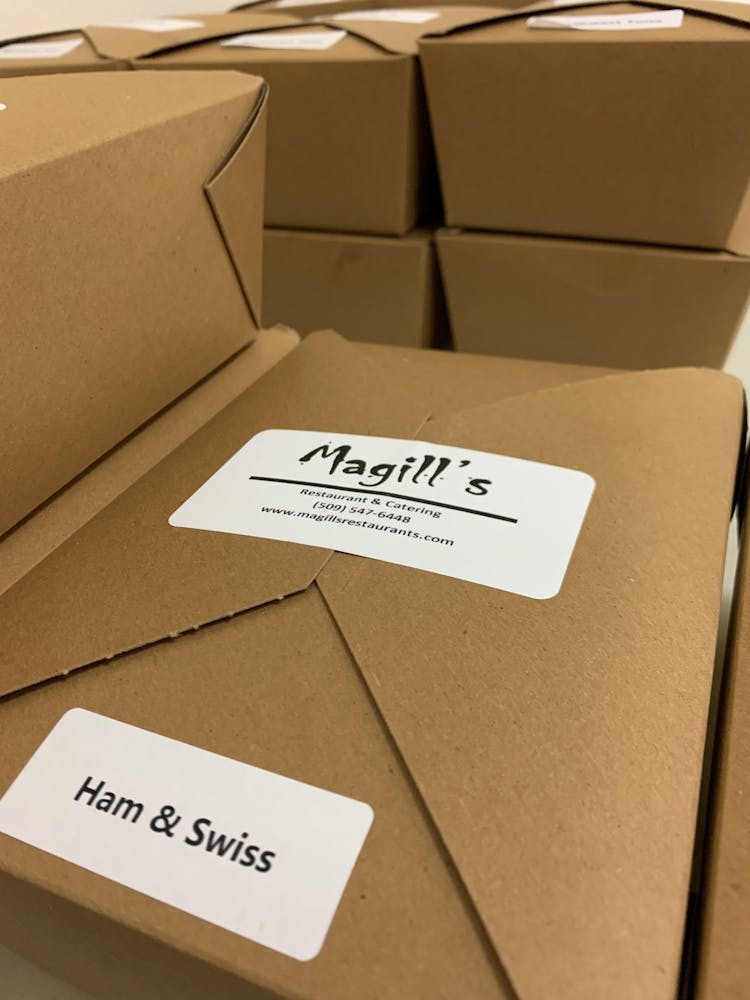 Download PDF